06.22.2021
What does it mean to be in a "flow" state of mind? As you may be familiar, flow is the experience that takes place when we are so completely focused on an enjoyable activity, that we can find immense satisfaction in the process of doing. In other words, flow is that feeling of being "in the zone". The term was first introduced several decades ago by psychologist, Mihaly Csikszentmihalyi – and while it isn't new, the concept is worth re-examining from time to time.
I remember first learning about this term as an occupational therapy student and being immediately captivated. There was a name for this experience? Psychologists actually study flow? It leaves people with a stronger sense of self and well-being? The answer is yes to all three. I recognized that I had experienced flow states throughout my life, but knew I didn't put myself there nearly enough, often getting caught up in the routine of daily life. When I did experience it, I realized it was most powerful when I was engaged in a creative activity of some type…and it's even happening now as I write.
Creating Flow
What produces flow is different from person to person. Examples might be dancing, yoga, reading, cooking, gardening, painting, socializing, and even working. Flow can truly occur in countless activities. But it's more than just being intently focused on an activity…it's about the thorough sense of enjoyment that you receive from doing it. Those who experience it can get so involved, that their sense of time is altered during the activity. I can attest!
In his book, Flow and the Psychology of Discovery and Invention, Csikszentmihalyi described some of the main elements required for a person to find an activity "enjoyable". I won't go into them all, but I will expand on one in particular about finding a balance between challenges and skills. He says:
"In flow, we feel that our abilities are well matched to the opportunities for action. In everyday life we sometimes feel that the challenges are too high in relation to our skills, and then we feel frustrated and anxious. Or we feel that our potential is greater than the opportunities to express it and then we feel bored."
To avoid spending too much time on either side of the boredom – anxiety spectrum, it's key to recognize those activities that produce flow for you. You may already know them and engage in them as much as you want to, but you may not. A good reason to find flow/ keep flowing: studies have linked flow to maintenance and/or improvement of well-being and improved quality of life (Krygier, Heathers, Shahrestani Abbott, Gross & Kemp, 2013; Nakamura & Csikszentmihalyi, 2002; Csikszentmihalyi, 1994).
The Impact of Visual Impairment
Without question, changes in visual function can often have an effect on the ability to successfully perform activities. Remaining visual abilities can sometimes fall short of required activity demands. Unfortunately, in some cases this leads to reduced or discontinued participation in meaningful activities.
To address this challenge, vision rehabilitation professionals are uniquely positioned and highly qualified to assist. We identify the precise areas of limitation, consider goals, and provide solutions. Many times, activities can be modified with the use of low vision devices, various types of assistive technology, and/or other adaptive techniques. Worth mentioning, it can take time to adjust to new methods; practice and patience are needed, but activity goals can often be accomplished in different ways. If the activity still cannot be performed due to its demands and presenting visual function, alternate activities can be explored and substituted.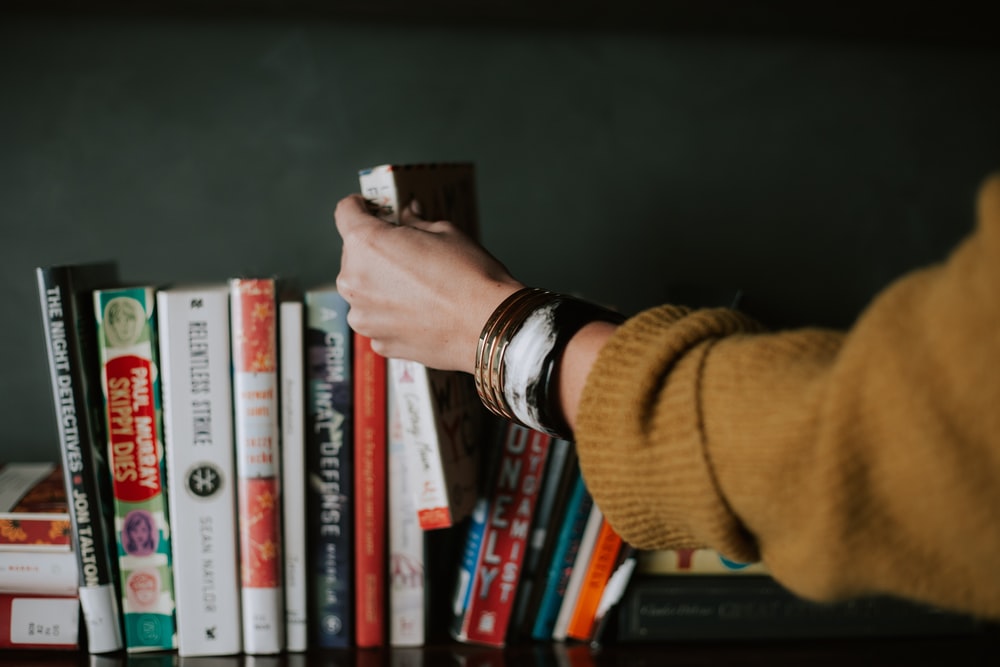 Take a common activity that many people find enjoyable and puts them in a state of flow: reading. If vision changes are making this activity more difficult, our low vision optometrist can prescribe devices/ aids and/or make vision rehabilitation referrals. These recommendations are based on the individual's vision, goals, and other personal limitations he or she may be facing. Naturally, what helps one person may not work for someone else, so this is where the knowledge, skills, and experience of the vision rehabilitation team can be of great benefit. Although not an exhaustive list, the following are some examples of modifications for book reading that have been recommended to our patients:
Changes in lighting (type, amount, and/or positioning)
Stronger reading glasses (sometimes an option, but not always due to optical constraints and the nature of the eye disease)
Stand magnifiers for reading printed materials
e-books with changes made to accessibility settings
Electronic magnifiers (also known as CCTVs)
Audio books
Eccentric viewing technique (for macular degeneration and other conditions that affect central vision)
As you can see, there is a range of ways to modify the activity to still be able to participate. And it goes beyond book reading…vision rehabilitation professionals can help improve function in a wide variety of activities that have become more challenging as a result of vision loss. It must be acknowledged, too, that in addition to the flow-producing activities, we are sure to address the challenges that may occur with basic activities of daily living and mobility.

Finding What You Enjoy Now
With the onset of COVID-19, many of our daily routines changed to some degree; at times, impacting the activities we're able to complete. Maybe you've tried finding your flow in other activities, but if you haven't, consider taking some time to reflect on what else brings you enjoyment. If you're interested in learning more about the idea of flow, check out this oldie but goodie TED Talk from 2004, by Mihaly Csikszentmihalyi: https://www.ted.com/talks/mihaly_csikszentmihalyi_...
While we prepare for safe re-opening of our clinic, please feel free to contact us as needed and stay tuned for more…
Take care!

References:
Csikszentmihalyi, M. (1994). A psychology for the third millennium: The evolving self. New York, NY, USA: Harper Perennial.
Csikszentmihalyi, M. (1996). Creativity: Flow and the psychology of discovery and invention. New York, NY, USA: HarperCollins.

Csikszentmihalyi, M. (2002). Flow: The secret to happiness [Video file] Retrieved from https://www.ted.com/talks/mihaly_csikszentmihalyi_...
Krygier, Heathers, Shahrestani Abbott, Gross & Kemp, (2013). Mindfulness meditation, well-being, and heart rate variability: A preliminary investigation into the impact of intensive Vipassana meditation. International Journal of Psychophysiology, 89, 305-313.
Nakamura, J., & Csikszentmihalyi, M. (2002). The concept of flow. In C. R. Snyder & S. J. Lopez (Eds.), Handbook of positive psychology (pp. 89-105). New York, NY, USA: Oxford University Press.
Amy is an occupational therapist with specialty certifications in low vision. In addition to this topic, she loves all things health and wellness related. She is currently studying UX (user experience design) and aspires to enhance digital accessibility and inclusion, especially for the low vision and blindness community.
---
« Back