09.18.2017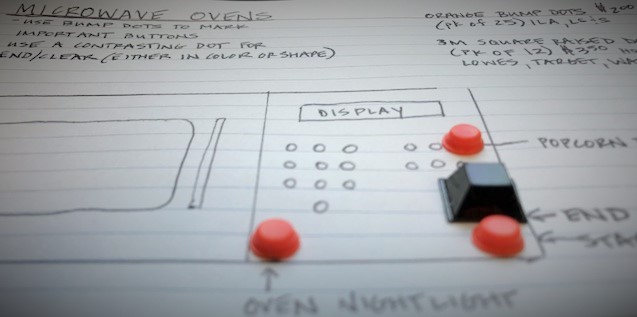 If you were blind or visually impaired how would you manage everyday tasks like changing the channel on the TV remote or pressing the popcorn button on the microwave?What about color coordinating your clothes for the day or taking the right medication?These are all daily living challenges that can be overcome with the right tips and tools and our Mini Center teachers talked about this in session 3 this week.Making life easier by adding a trick or two to your routine can make all the difference in the world and there are a multitude of very inexpensive or free tools you can use to help.Things like bump dots, puffy paint and free audio apps were discussed as well as different ways to label things in the home like food in the pantry or cleaning supplies under the sink.It never hurts to hear about all the options and then choose what's best for you.Keeping it simple is key and our certified vision rehab therapists strive to provide custom strategies for independent living skills.
Image is a drawing of a microwave and bump dots and how they can be used for the popcorn button, start, end, and light buttons.
Main image is persons hand touching a bump dot on a microwave.
---
« Back