01.03.2018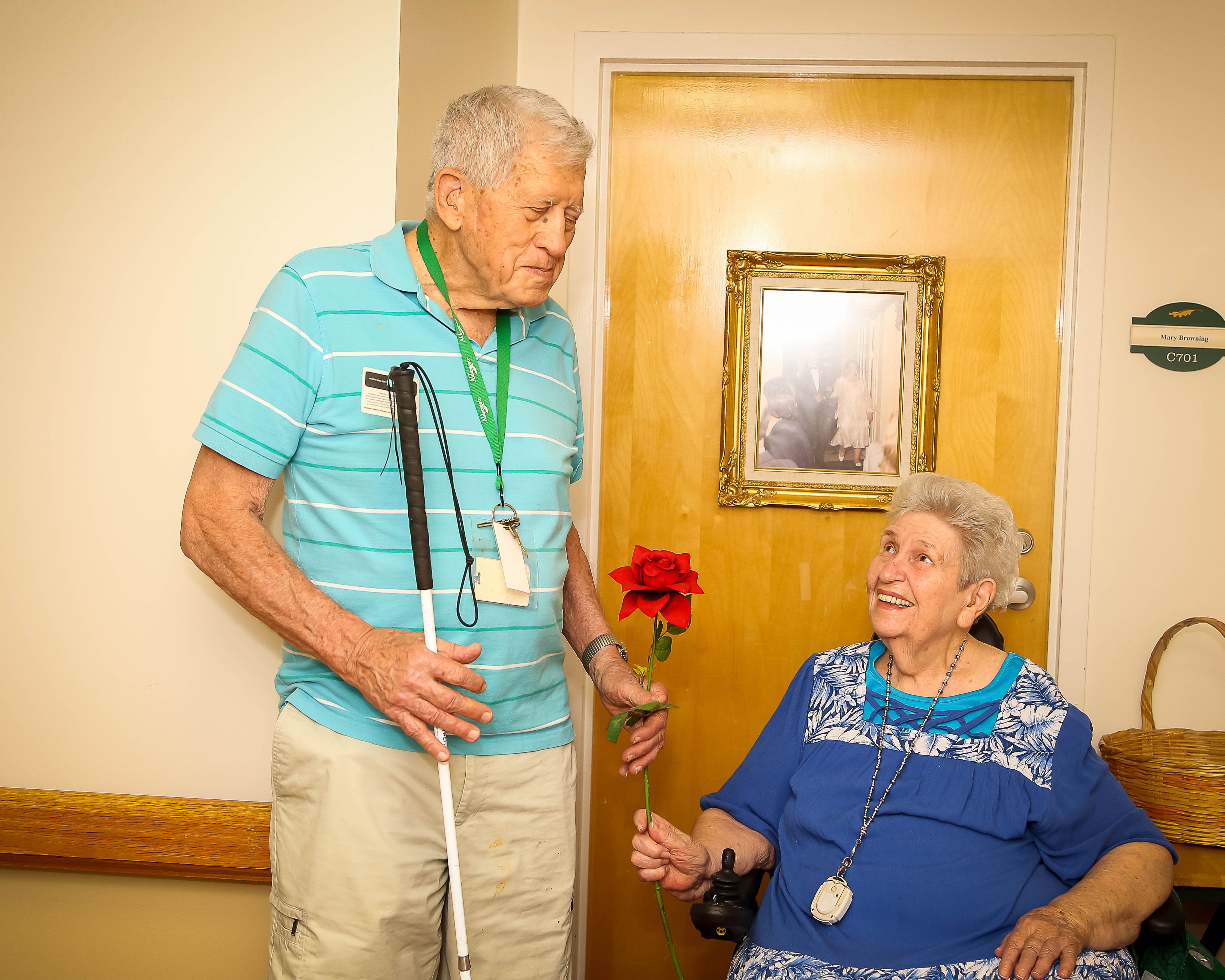 WOULD YOU HAVE THE COURAGE TO LEARN NEW LIFE SKILLS AFTER LOSING YOUR VISION LIKE WARREN BROWNING?
YOUR DONATION TODAY CAN HELP TURN SOMEONE'S FEAR INTO HOPE RENEWED
Dear Friends,
During World War II, Warren Browning served as an airplane gunner who helped his pilot spot enemy targets. When he returned to civilian life, he worked as a mechanical engineer. He always felt like he had the world by the tail until sixteen years ago when glaucoma began eating away at his vision.
The impact of his vision loss was devastating to Warren, but his desire to set an example for his children and grandchildren gave him the courage to learn new life skills to carry on. "I needed training to live as independently as I could."
Warren turned to MAB for help. He learned techniques that enabled him to do his own laundry, tell time with a talking watch, and effectively navigate his retirement center. He met people who haven't let blindness become the end of their story.
The holidays can often intensify feelings of isolation. Help us this New Year to reach our neighbors who, as Warren put it, "need to know they're not alone in this world." Together we'll share a little merry and bright into the lives of those living with vision loss.
Your tax deductible donation can be made securely online. Please don't forget to follow us on Instagram and Facebook so we can continue to share more stories like Warren's.
Image of Warren sitting outside in a chair with his cane, a pillow on his lap that has an image of a dog on it and next to him is a birdfeeder. He is wearing a blue shirt and khaki shorts and there is a walkway behind him on a sunny day
---
« Back