02.16.2018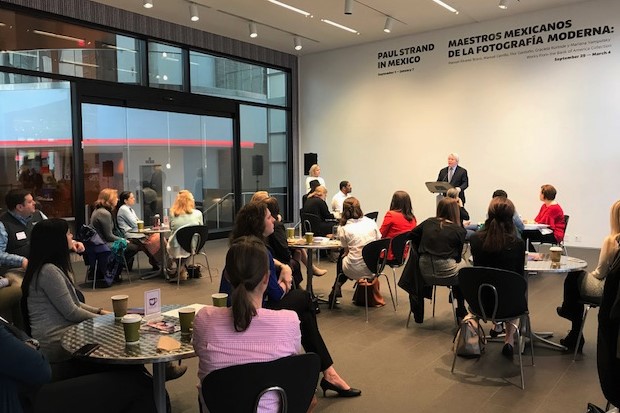 We love Share Charlotte's Share-a-latte monthly networking event so much and here's why: They always provide good coffee while listening to great speakers from the community.
Yesterday the event was hosted at the Bechtler Museum of Modern Art, which we consider a second home, so the day was off to a great start. John Boyer, the museum CEO, spoke and just happened to mention our recent Accessibility and Inclusion Event and the transformational collaboration between the museum and agency. We also had the privilege to hear Duke Energy Foundation team members speak about the foundation and a variety of opportunities they provide from volunteering on either side to different grants they offer.
Image of coffee cup on wood table next to a laptop.
Image of John Boyer speaking to the crowd in the lobby of the Bechtler Museum.
« Back